BEAT STRESS FUN PRODUCTS:
(if interested, click on title or image for more information or to purchase from Amazon.com)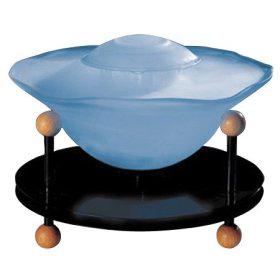 Ultrasonic Aromatherapy Fountain: (as advertised on Discovery Channel)

"I purchased the fountain as part of my wife's birthday present and she was simply thrilled to receive it. The fountain appears to be made of good quality components, especially the glass reservoir, which is much heavier & thicker than other units I've seen. I assembled the fountain without any difficulty, filled it with water and turned it on. It worked perfectly. The trickling sound of the water droplets falling back into the water reservoir, the cascading mist spilling over the sides of the fountain and the everchanging lights contribute to a very calming and relaxing atmosphere in whatever room you decide to place the fountain. It also provides a good way of hydrating the air during the dry winter months without the need of a dedicated humidifier."
"Fine american handcrafted pottery wall plaque with a whimsical saying. Individually made of high fire glazed stoneware in blues, greys, and greens. Plaques are suitable for indoor or outdoor use. Includes a blue weatherproof hanger."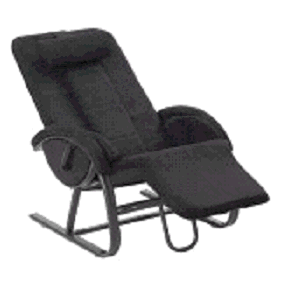 Anti-Grav Lounger with Shiatsu Massager:

"Take the concept of sitting down to relax to a whole new level with this Anti-Grav Lounger with Shiatsu Massager by Hometics. A conveniently placed control panel lets you easily navigate your way through 3 programs, each offering relaxing, deep-kneading massage. A side handle reclines the chair for resting with reduced back and muscle stress. Features a comfy, black micro-suede upholstery."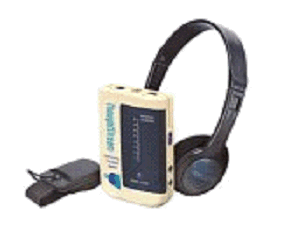 "Increase vitality and have more energy and concentration to accomplish goals with the ThoughtStream. Using a powerful combination of visual and audio biofeedback, it measures tiny changes in relaxation levels to help you recognize your response to stress and control reactions in a variety of situations. The display tracks progress as you do relaxation exercises that teach you to manage psychological stress, overcome anxiety and increase energy. With 8 sensitivity levels, the ThoughtStream can be adjusted to increasing ability. Includes palm sensor, headphones, carrying case, guide and reference book."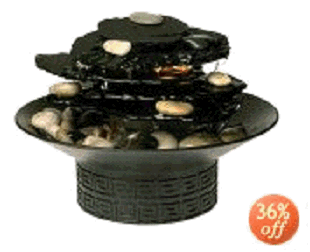 lluminated Rock Garden Relaxation Fountain:

"I love to have a fountain on my desk at work. It is very peaceful and helps me concentrate. I have been looking for a natural fountain and I saw this one. One of the reviews below said something about it being small, so I thought that would be great - it would fit on my desk. A saucer roughly the size of a dinner plate sits on the base - bigger than I thought. I found there to be plently of rocks... the slate is fully adjustable so I just turned the pump down, moved the slate around and it works fine. No splashing! And it is quiet!"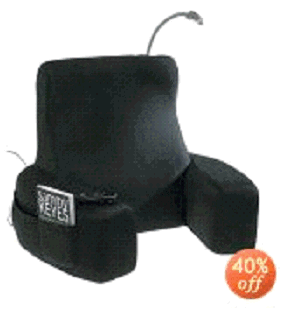 Tranquility Zone Ultimate Relaxation System:

"Ideal for reading and relaxing while sitting up in bed, this back rest not only provides lumbar support, it delivers a gentle, soothing massage and warms the back muscles with heat. A small reading light mounted on a flexible neck for precise adjustment is attached to the rest's back. Like the heat and massage, the light can be turned off with the attached control unit, which also offers the choice of three massage intensities."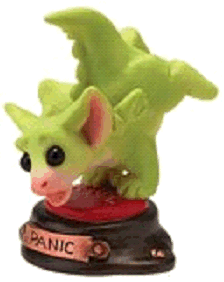 Pocket Dragons Don't Panic Figurine:

"From the Pocket Dragon collection, this whimsical figurine depicts a dragon about to press the panic button."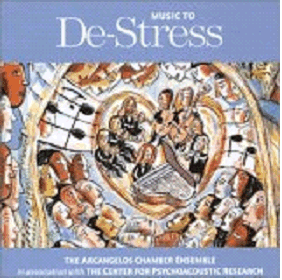 "I play my Music to De-Stress CD every night while I'm going to sleep. The beautiful music and nature sounds are so pure and peaceful...You will be lulled into a deep and peaceful sleep effortlessly. My children have come to love this CD as much as I have!"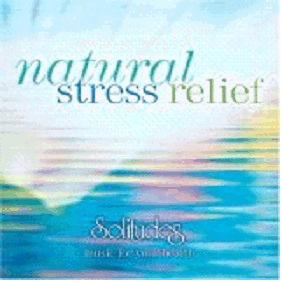 "It is so great that I want to give this album 10 stars! The waves and stream sounds are real and near as if you are there. The album takes you miles away to a relaxing cove, a cool stream, a raining grassland and the warm bushes with a blue sky. It really do takes away your stress every day. I HIGHLY recommend this. If you are stressed (especially for when you are work too hard or when you think the world is bad), this album will renew you and takes your soul to a paradise, and you'll soon release all your tenseness inside your body."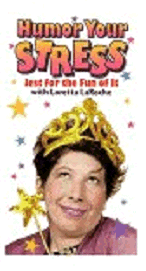 Humor Your Stress: Loretta Laroche
"I work out to Loretta's Joy of Stress video and now I iron while watching Humor Your Stress when I need to lighten up and refocus my attitude. Loretta's insights are profound, yet she delivers in such a funny way they are remarkably effective in inspiring change. And everyone around me benefits when I get that adjustment in my happymeter."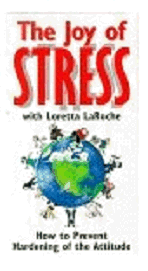 The Joy of Stress: Loretta Laroche
"Are you aware that 75 percent of daily conversation is negative? While you may not have noticed that, you are no doubt aware of the stress and hassles of everyday life. Loretta LaRoche, an adjunct member on the faculty of the Behavior Institute of Medicine, which is an affiliate of Harvard Medical School, is determined to break you out of your cycle of negativity. Half comedian, half therapist, Loretta wants you to see the lighter side of situations. After all, optimists live longer. Pessimists are accurate,she says, 'but they don't live as long.'"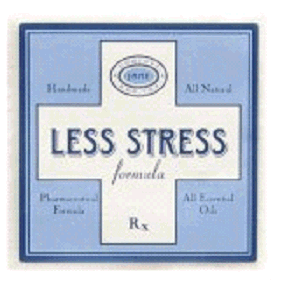 H2O Plus Bath Cube: Less Stress
"When the stress of daily life has pushed you to the limit, treat yourself to some needed R & R with an Aromatherapeutic Rx Bath Cube by Jane Inc. and feel the pressure gently melt away. Drop this handmade effervescent super cube into your bath and immediately feel the relaxing, aromatherapeutic effects of essential oils such as rosewood, patchouli, and ylang-ylang. Reap the benefits of the âfizzing sodium bicarbonate, which soothe and soften skin."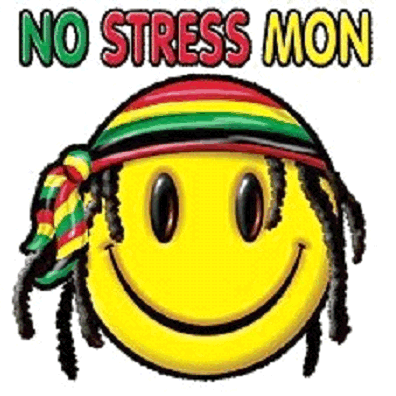 No Stress Mon Rasta: Adult T-Shirt
"100% pre-shrunk cotton with design printed on the front, 5.6 oz with shoulder-to-shoulder tape with a seamless collar, and double needle construction throughout."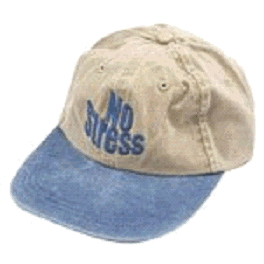 "Show you know how to relax. 100% cotton garment dyed hat with embroidered No Stress logo. Color varies by brim color."
"Start your day with these Morning Mugs! Are you a morning person? You can choose to face reality and get your morning coffee with the Stressmug. As the mug indicates, Good morning! Let the stress begin! Each piece is individually hand-painted. Lead free, dishwasher and microwave safe."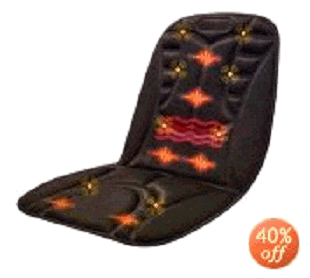 HEATED MASSAGE SEAT COUSHION: with magnetic action.
"Massaging heated seat cushion with soothing magnets cuts the stress while you drive. Comes complete with both 12 volt and 120 volt adapters for home and auto use. Deluxe hand control allows customized selection of the massage process for the upper back, lower back and thighs."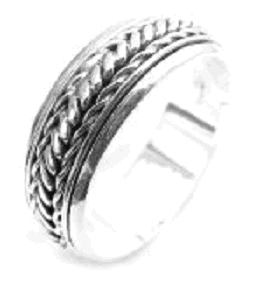 WORRY STRESS Spin Ring: Sterling Silver
"Based on Ancient Tibetan Prayer Wheels, Spin Rings have an Outer Band Which Spins Freely Around the Inner Ring. Fun to Wear!"
---
Disclaimer | Terms of Service | Privacy Notice